Provide central control center remote access/control/monitoring of outdoor equipment such as rail signaling, video surveillance, message display boards within the light rail station.
Challenge
Remote operation of serial metering and traffic lights
Real time information update of train schedule
Real time networking with ATM ticketing machine
Surveillance IP camera networking
Rugged, outdoor, extended operating temperature devices
Solutions
Antaira's industrial managed Ethernet switch series provides layer 2 network management software allowing users to remotely monitor and manage the network. Managed Ethernet switches provide standard features such as QoS, SNMP, IGMP, email alerts and IEEE 802.1Q.
Antaira's industrial serial to fiber converters provides a 1-port RS232, RS422, RS485 connection along with 100Fx fiber optic connection allowing for long distance communication with either daisy chain or redundancy capabilities to legacy serial devices still in place.
Select Products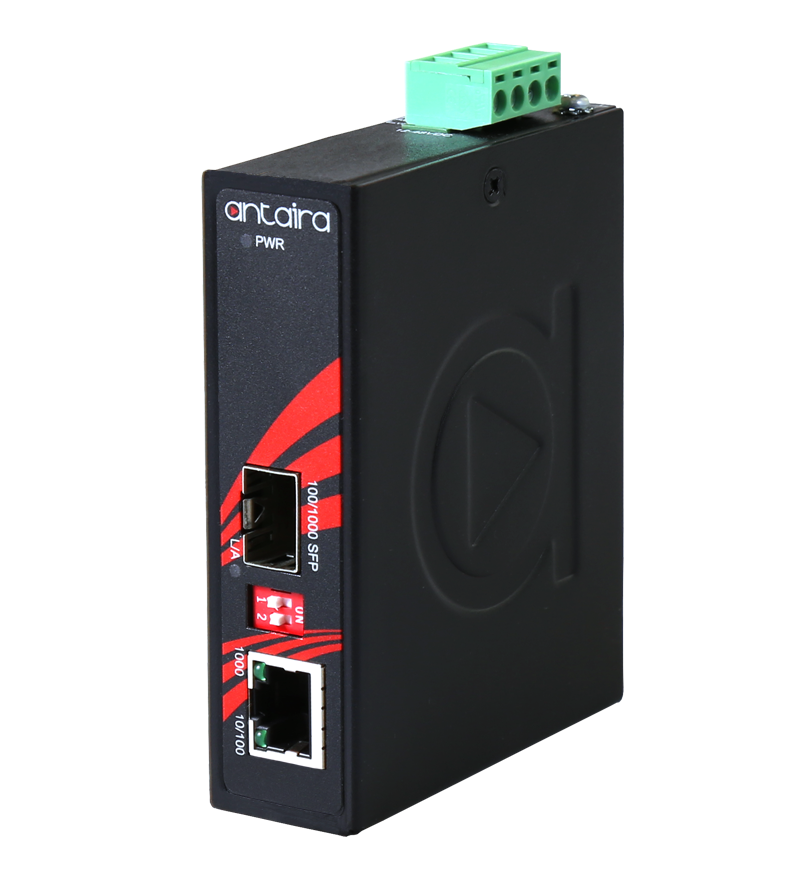 IMC-C1000-SFP
Compact 10/100/1000TX to 100/1000SX/LX Industrial Gigabit Ethernet Media Converter, with SFP Socket
LMP-2004G-SFP
20-Port Industrial PoE+ Managed Ethernet Switch, w/16*10/100/1000Tx (30W/port) + 4*100/1000 SFP ports; 48~55V DC Power Input